Skip Navigation
Website Accessibility
Go 2 Ma's on 2/22/22
---
Welcome to Ma's Got'a Notion
Here at Ma's, we got your back...quilt back that is!!!


About all I have to share with you 2day is that...life is a "gamble", so here at Ma's we are gambling that you love the game of chance, just as much as we enjoying seeing your joy, when you see your savings.
2/22/22, is a Tuesday, or as we are calling it, on this special date...TWOSDAY. The #2 will determine your chances of savings and the #2 will give you, 2 chances to save on a variety of items for you 2 choose from!
OK, I have advised you 2 shop Ma's on TWOSDAY, so now it is up 2 you...2 make the trip here! But...we are gambling you can't refuse 2 take the chance or 2 miss your "chance 2 save".

We are still waiting on the Henry Glass <Kim Deihls> "Right as Rain" line, it is way...way...way LATE. I do apologize, but it is not only out of my hands but that of Henry Glass too! It's all a gamble I guess!!!

Please note that when you are purchasing wide backings these days, that just because the bolt says 108" it may only be 105"-108". I have been noticing that and... I also have noticed and have <brought it to the attention of some of my suppliers>, that just because the end of a new bolt (any width of fabric be it 42" or 108") that they are not always giving the full amount that is stated on the end of the bolt.

A few weeks ago I purchase several bolts of fabrics that was to have 10 yards on each bolt, I needed to cut increments of 2.5 yards to kit something, while I should have been able to get FOUR - 2.5yd chunks off each bolt, I only got THREE - 2.5yd cuts and each bolt had only 2.25yds OR less up to 3/8 less left on each bolt...shorting me 9" - 13.5" on each bolt.
Golly-Gee...I'm thinking the fabric companies are taking a chapter from the cracker, cookie, and chip companies...as I have noticed the shortages there too!
I told my supplier I was not asking for credit for the shortages (although I could have) I just wanted to advise them that maybe their machines needed to be re-calibrated...he told me then, that it was not a machine that rolled them onto the bolt that it was humans that hand rolled them and counted the yardage...That threw me as I figured it was all by machine. Anyway, he did offer me a credit, but I told him no. My reason for not asking for the credit was because ,he was one of my creditors who gave me a break when we had to close for 3+ months, when COVID shut down our entire state a few years ago.
I wanted to let him know that I didn't forget that favor, as it helped me out at a time when I knew his company too was struggling.

While I can't always guarantee the width of the fabric I am selling you, I can guarantee that I will not short you on yardage. I just want you to keep that width in mind when you purchase, so you get enough to cover your project.



While we have received many new 108" wide backings in the last many days, these below are 11 new ones that will be in this coming week.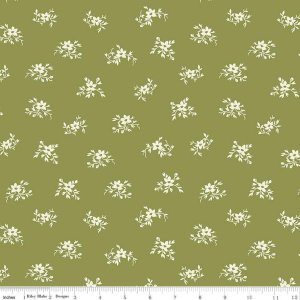 That's about all I have 2 say 2day, just wanted 2 remind you that 2/22/22 could be a lucky day for you here at Ma's. And, you may as well figure on on having lunch at our local Mexican restaurant for "Taco Tuesday", every Tuesday is Taco Tuesday...and they are dang good Taco's 2!!!!!!

Should you like to contact Ma or the shop Angels.
Sue Schaeffer, Owner
Ma's Got'a Notion
305 W. Main St.
Havana, IL.